1) The crowd; Donald Trump is all about big crowd, especially when they are gathering for him. But the former President (Barrack Obama) had a larger crowd at his Inauguration compared to that of President Donald Trump.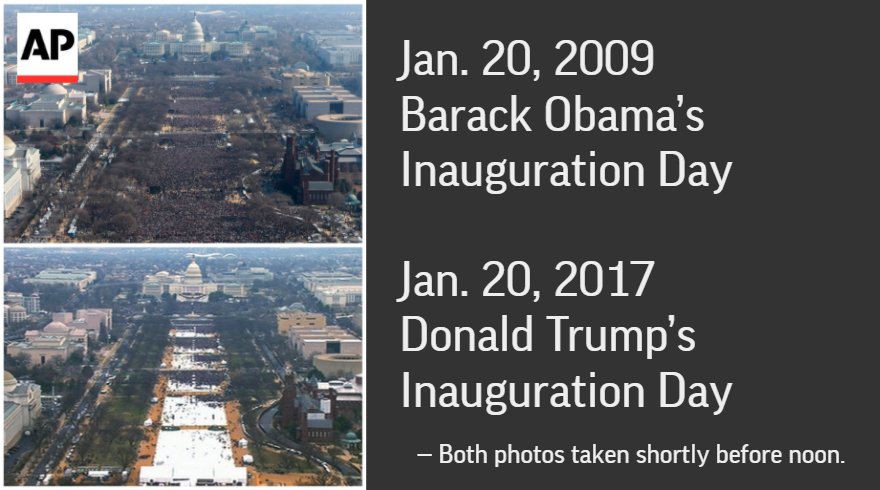 According to politico, the crowd estimate of 2009 inauguration was about 1.8 million,in 2013 about 1 million while President Donald Trump had about 250,000 crowd.
2)Ratings; 31 million people viewed President Donald Trump's Inauguration while 20 million people viewed President Barrack Obama inauguration in 2013.
3)Mannerism; while the Obama's were lovey-dovey and clinging through out the event, The Trumps seemed distant as President Trump literally left his wife behind while the Obamas walked Melania into the building.
4)Speech; Obama's speech was motivational and guaranteed help to the poor nations while President Trump speech criticized the past government aiding the developing nations at the expense of America.