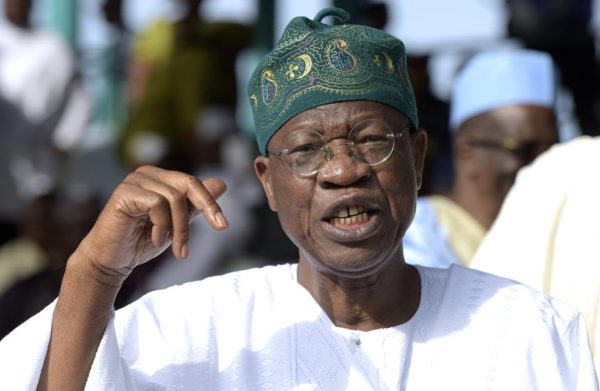 The Minister of Information and Culture, Lai Mohammed has explained the reason why President Muhammadu Buhari was absent at the Federal Executive Council  meeting on Wednesday.
The minister said President Buhari deliberately assigned Vice President Yemi Osinbajo to preside over Wednesday's Federal Executive Council so as to attend to other official matters.
The minister's clarification came on the heels of speculations on the President's health condition as being reported in the social media and some traditional media organisations.
While speaking at the weekly FEC, the minister said the president's absence at the meeting was not something abnormal or unusual.
'When you came in this morning Mr President was not in the chamber and the Vice-President did preside over the FEC meeting.
Understandably, that has sparked a lot of controversies and agitations in the minds of people.
I just want to make this clear; Mr President is in town; Mr President is attending to other issues; Mr President looked at the agenda, it was a very light agenda, and said that the Vice-President should preside.
It is not unusual for the kind of interest that had been shown, especially giving the fact that Mr President was away for a while on medical treatment.
We are not surprised that the people are wondering whether Mr President ill again; he is not ill; he is not sick and I'm sure that later in the day or tomorrow morning, he will back in the office.
It is not unusual even if the President is hale and hearty and everything is going well, for the VP to come and preside over the meeting of the Federal Executive Council,' he said.