Jermaine Dupri Speaks On Losing Chris Kelly 'KRIS KROSS' And Says He Was "Like A Son"
Chris Kelly's (on left) untimely death has left friends and family at a loss.  Now find out what Jermaine Dupri, the head of SoSo Def Records who gave Kriss Kross their start, has to say about losing the rapper who was "like a son" to him.  Plus, new details have emerged about the possible cause of death..
In a heartfelt yet sad open letter about how badly the death of Chris "MacDaddy" Kelly has affected him, Jermaine Dupri just spilled his heart to the world.
J.D. discovered Chris & Chris "DaddyMac" almost two decades ago and they went on to make SoSoDef one of the hottest labels of the 90's.  And Mr. Dupri revealed he actually spent more time with the Chrises than anyone else in his life.
He said Chris Kelly was like a son to him and he was always turnt up.  Check out the letter below: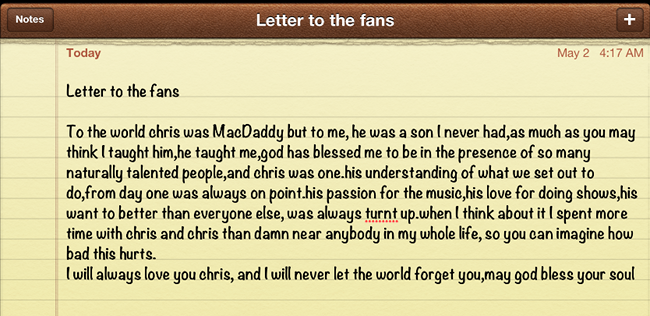 Reports have also emerged about the possible cause of Chris Kelly's death.  The 34-year-old was found "unresponsive" by his mother, Donna, on his living room couch yesterday.
Leave a Comment