US Billionaire David Rockefeller Dies at 101
Banker and philanthropist, David Rockefeller has died at aged 101.
According to a statement made by the family's spokesman, Fraser P. Seitel said he died of congestive heart failure in his sleep at home in Pocantico Hills, New York.
Fraser described the deceased as "one of the most influential figures in the history of American philanthropy and finance."
Rockefeller is the grandson of John D.Rockefeller, founder of the Standard Oil Company.
David was the former Chief Executive Officer of Chase Manhattan.
SEE PHOTO BELOW;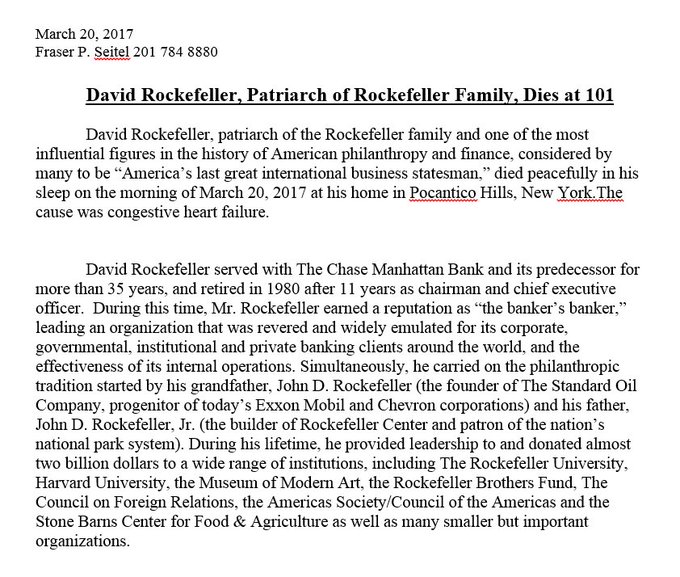 Leave a Comment