Photos: Jay-Z Performs "Picasso Baby" At Pace Gallery For Six Hours
Jay-Z said he's about those #NewRules, and he's doing just that. 
Instead of only sticking to traditional promo routes for his new album Magna Carta Holy Grail, Jay Z  continues with the out of the box occurrences.
Jay Z performed six consecutive hours for his track "Picasso Baby" inside the Pace Art Gallery in NYC in front of a gathering audience.
WATCH HERE
.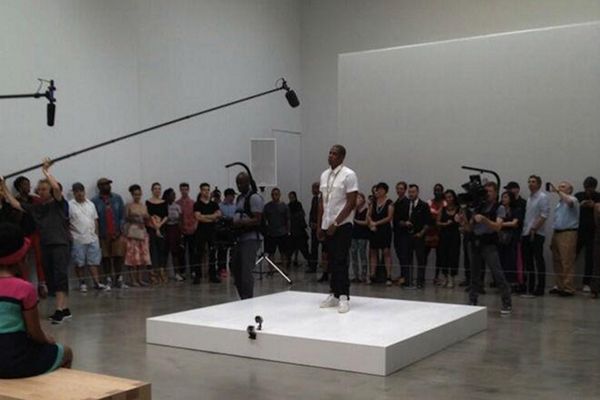 Wale and director Judd Apatow showed up to offer up some support as well.  This whole 6-hour stint was video taped and will be turned into a music video for the song.
Leave a Comment