Our Wives Are Leaving Us For Okada Riders, Unpaid Osun Police Constables Lament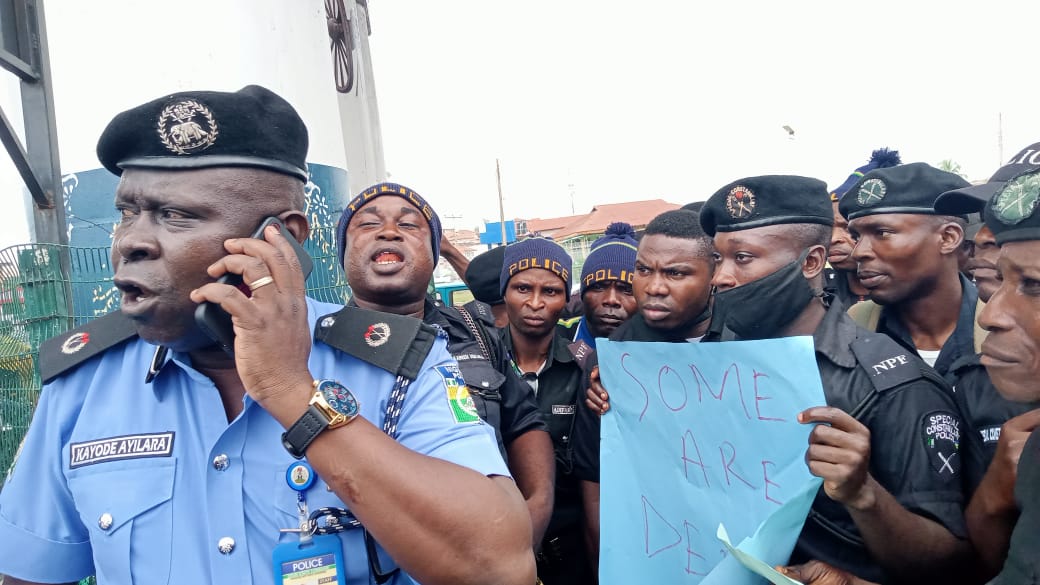 Adorned in their police uniforms, the protesters displayed placards with different inscriptions such as, "Pay Us Now", "We're Dying", and "We're Hungry," among others.
Addressing newsmen, one of them, said: "We're dying. We spent so much at the Police College. I have children, but it's been 18 months since I have not received my salary.
"Four of us were killed during robberies in Ikire, Iragbiji, and others. We want our money."
Efforts by Osun State Commissioner of Police, Olawale Olokode, to calm the determined protesters were not successful as they ignored his entreaties to stop the public demonstration.
They rather urged the CP, the Inspector General of Police, Usman Baba, and other top echelons of the Force to work towards paying their entitlements.
The constabularies recruited into the Nigeria Police Force to complement the police in maintaining security in Osun State complained that the government had refused to pay their salaries since the completion of their training in May 2021.
One of the aggrieved police constabularies lamented that commercial tricycle and motorcycle operators in the state now have amorous relationships with their wives due to their inability to take care of them and their children.
"We lost three people in Ikire and one in Iree. These people died in the course of duty. We are very dutiful despite the fact that we have not been paid a dime. Due to unpaid allowances, tricycle and Okada riders have snatched our wives because of our inability to take care of them."
Source: Guardian
Leave a Comment