Manchester United Vs Arsenal – Match Preview
Manchester United vs Arsenal – In their 1-0 Premier League victory over Leicester City at the King Power Stadium last Thursday,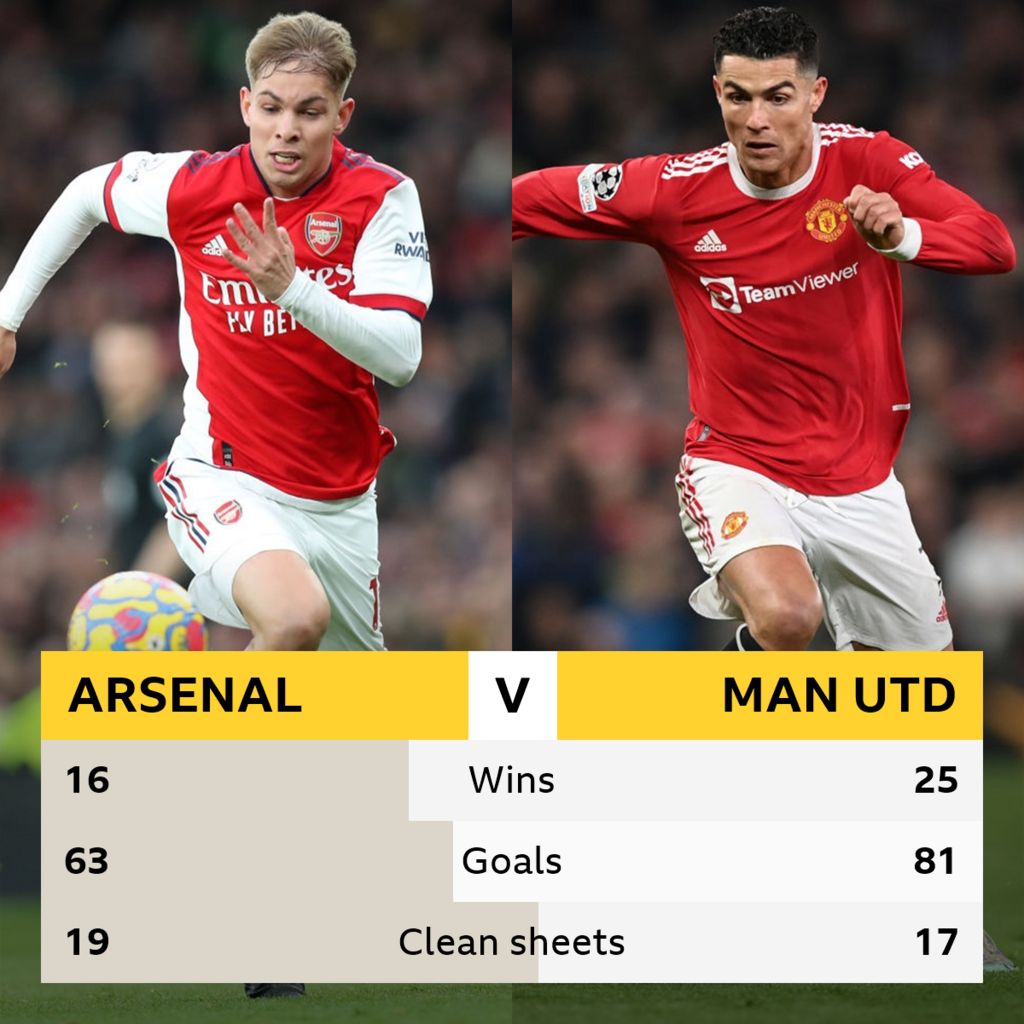 Manchester United enjoyed 46% of the game's possession and 2 of its 9 shots on goal were on target. Jadon Sancho was the lone scorer for Manchester United (at 23?) against Leicester City. The Foxes had 10 shots on goal with 2 of them being on target.
Erik ten Hag's Manchester United have scored five goals, on an average of 0.83 goals per game, in their previous six games.
Arsenal will enter this match on the heels of a 2-1 Premier League victory over Aston Villa. In that game, Arsenal had 60% of the possession and nine of its 22 shots on goal were on target.
Gabriel Martinelli (77?) and Gabriel Jesus (30?) scored goals for Arsenal. Aston Villa, on the other hand, made 4 attempts at goal, scoring on 3 of them. Aston Villa received a goal from Douglas Luiz (74?).
In their last six games, attack-minded Arsenal has scored an abundance of goals – 18 to be precise. They now have an unsettling mean average of three goals scored per game for this period as a result of this.
It will be fascinating to see if this tendency could be carried over into the upcoming game. Arsenal had won both of its previous league away games going into this matchup.
Source: Complete Sports
Leave a Comment