This  pretty bride pulled an hilarious stunt, turning a typical bridesmaid party to a best guy friends groove.
Rebeca Sinohara, a 24-year-old computer-engineering student from Brazil, was a little bummed before her wedding. She wanted to capture those beautiful moments of bride with her friend, but she didn't have any close girlfriends to ask.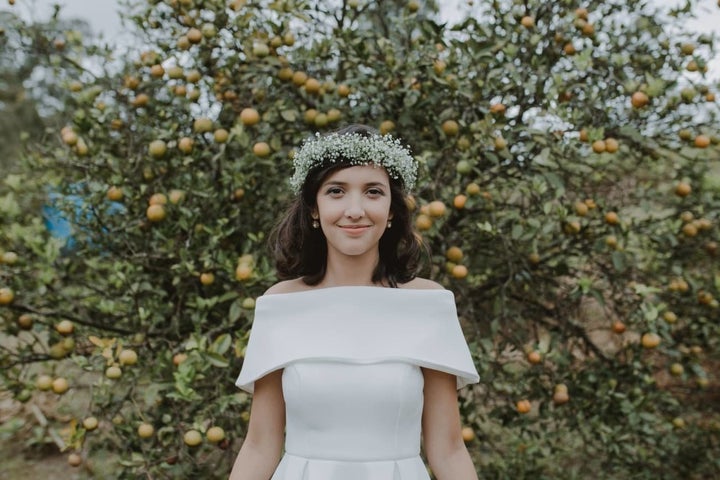 "Of course I have girlfriends from childhood and high school, but we are not as close as before," Sinohara told Buzzfeed.
She did grow close to five of her male classmates during her time in college, so she asked her bros to stand in for the pics. Her buddies were game, and even donned pretty pink robes for the shoot.
See photos: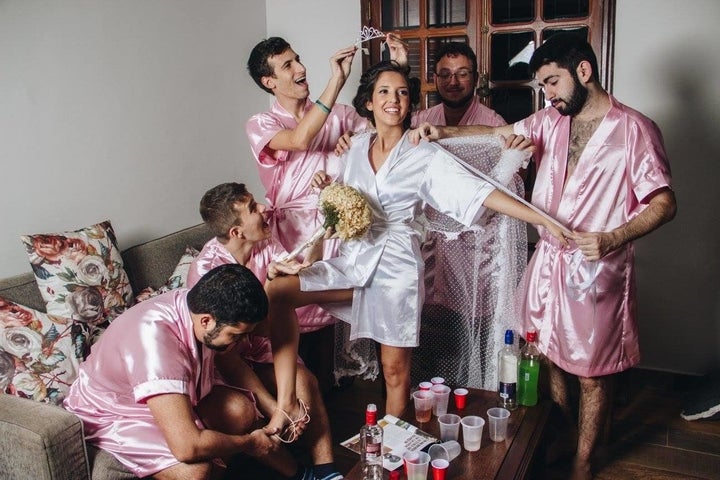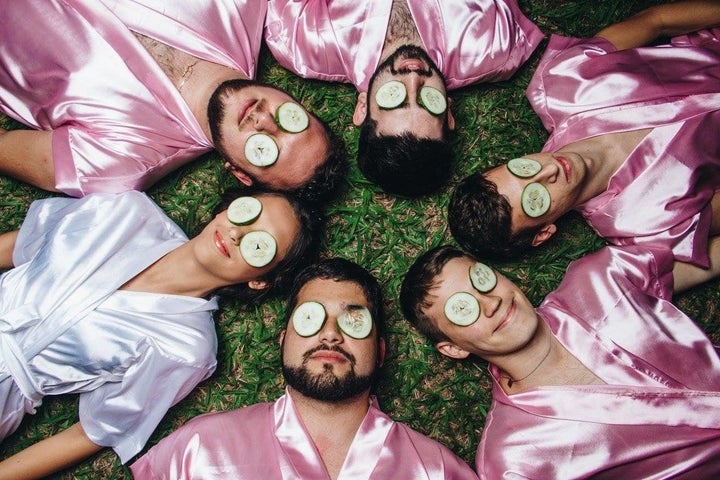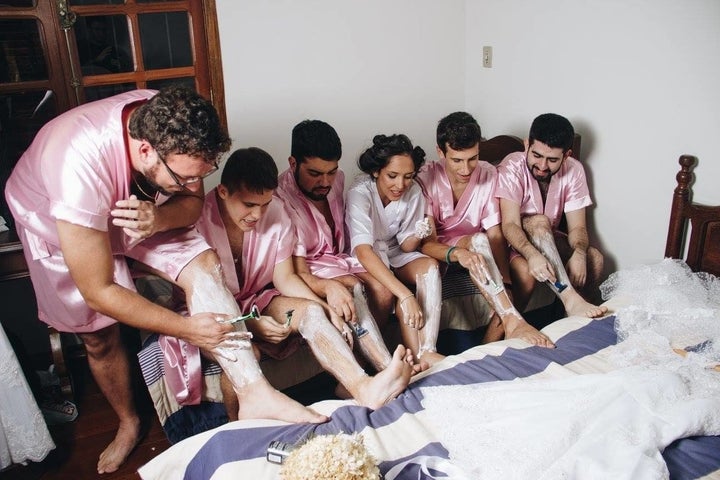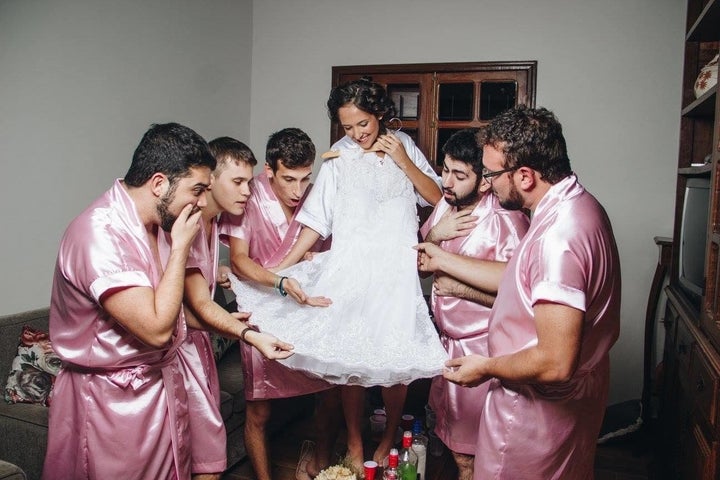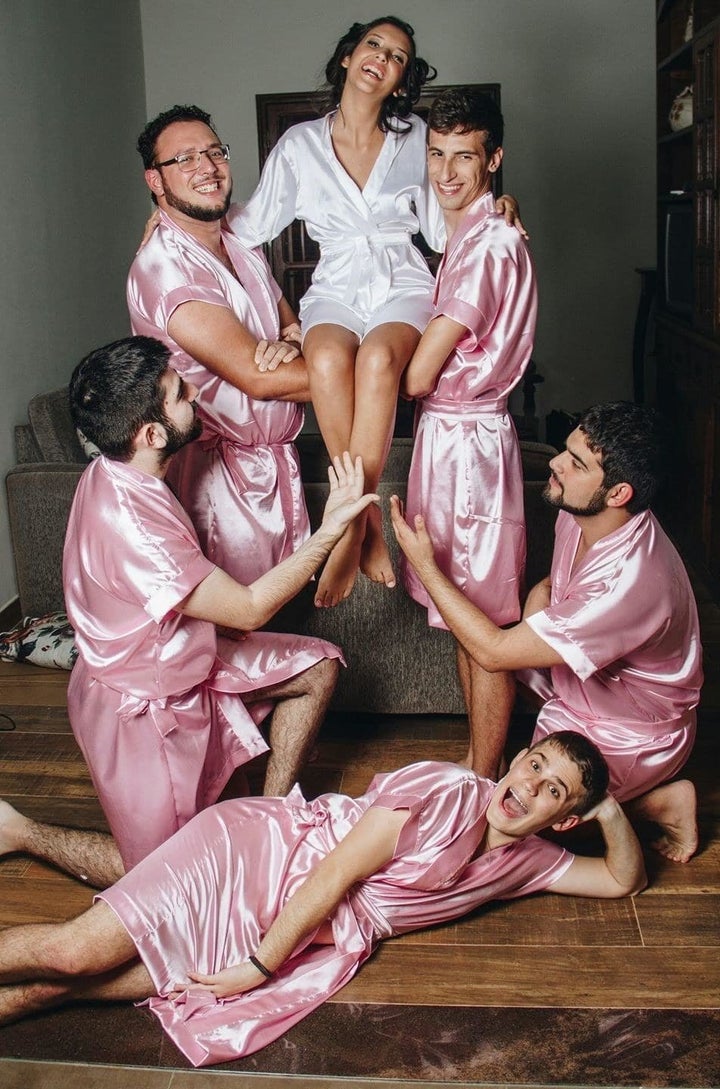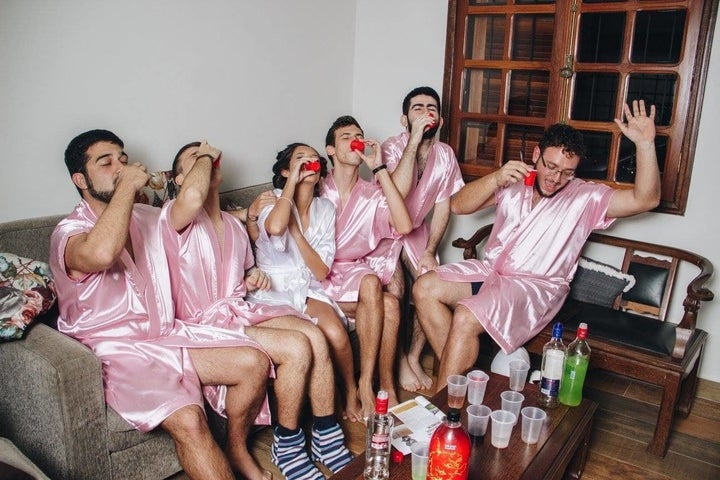 Leave a Comment