27-year-old Solange is taking her love for her print, pattern & color mixology and bringing it to sneakers.  She's just been named as an Art Director & Creative Consultant for PUMA.
Her first creative project has been her duties as artistic director for the Girls of Blaze Disc Collection.  She tapped four emerging designers for a collaboration on four different versions of the iconic PUMA shoe the Disc Blaze.  And this one is made for the first time for women.  That collection hits stores February 2014.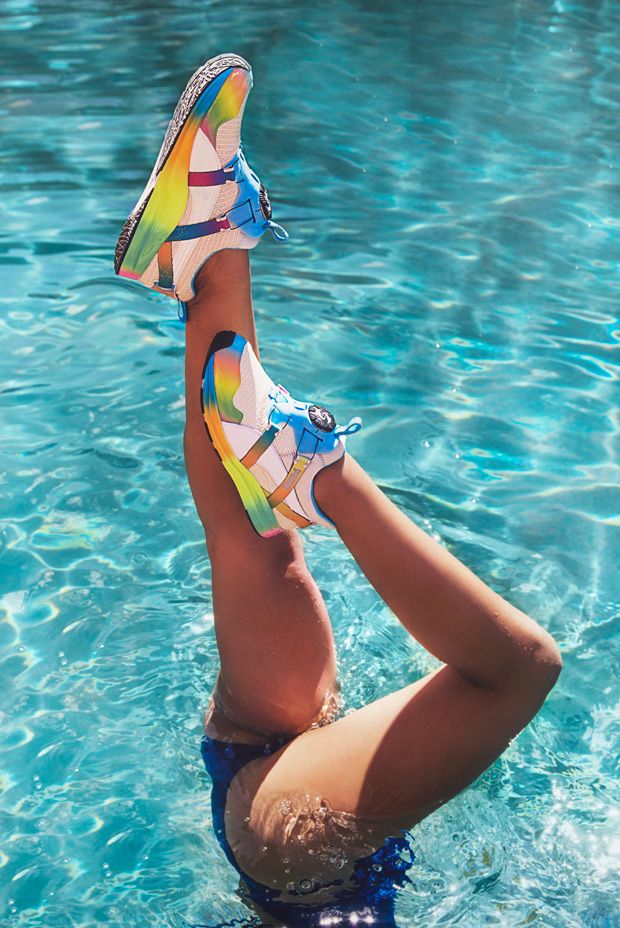 And she's not just helping out with sneaker design, she's curating artistic design for PUMA's campaign's as well.  In another new project, she tapped four women she believes everyone should know in a new PUMA campaign.  From an NYC event planner to a major art director to a personal stylist at Saks, we're getting a cool look at fresh faces who are changing the art & party culture.
She posted to her social media accounts today:
After years of art directing my own projects and visuals, including music videos, photo shoots, album artwork and web content among many others, I am extremely excited to announce that I am now able to apply my passion for all things design into my new roll as an Art Director for the iconic PUMA!!!

It is in my new role that I am able to express my love for not only design but the conception of creative ideas, and the execution of them by curating amazingly talented teams. I've had so much fun producing special content, ad campaigns, events, and working alongside the awesome Puma team with some of my favorite emerging artists, photographers, graphic designers to create activations that really celebrates both mine and PUMA's approach and philosophies.

Over the summer, I paired four incredible designers (GERLAN, WILLIAM OKPO, HISHAM BAROOCHA) to interpret a personal favorite of mine, the classic Puma Disc. Each designer incorporated and infused it with their own distinctive aesthetic to present our collection, "GIRLS OF BLAZE", inspired by the sights and sounds of Brazil. I couldn't be more excited about the results. The shit is wild, and come February I hope you will be just as in love as I am. This has been a dream job, and the ride has just begun!
Congrats Solange!!