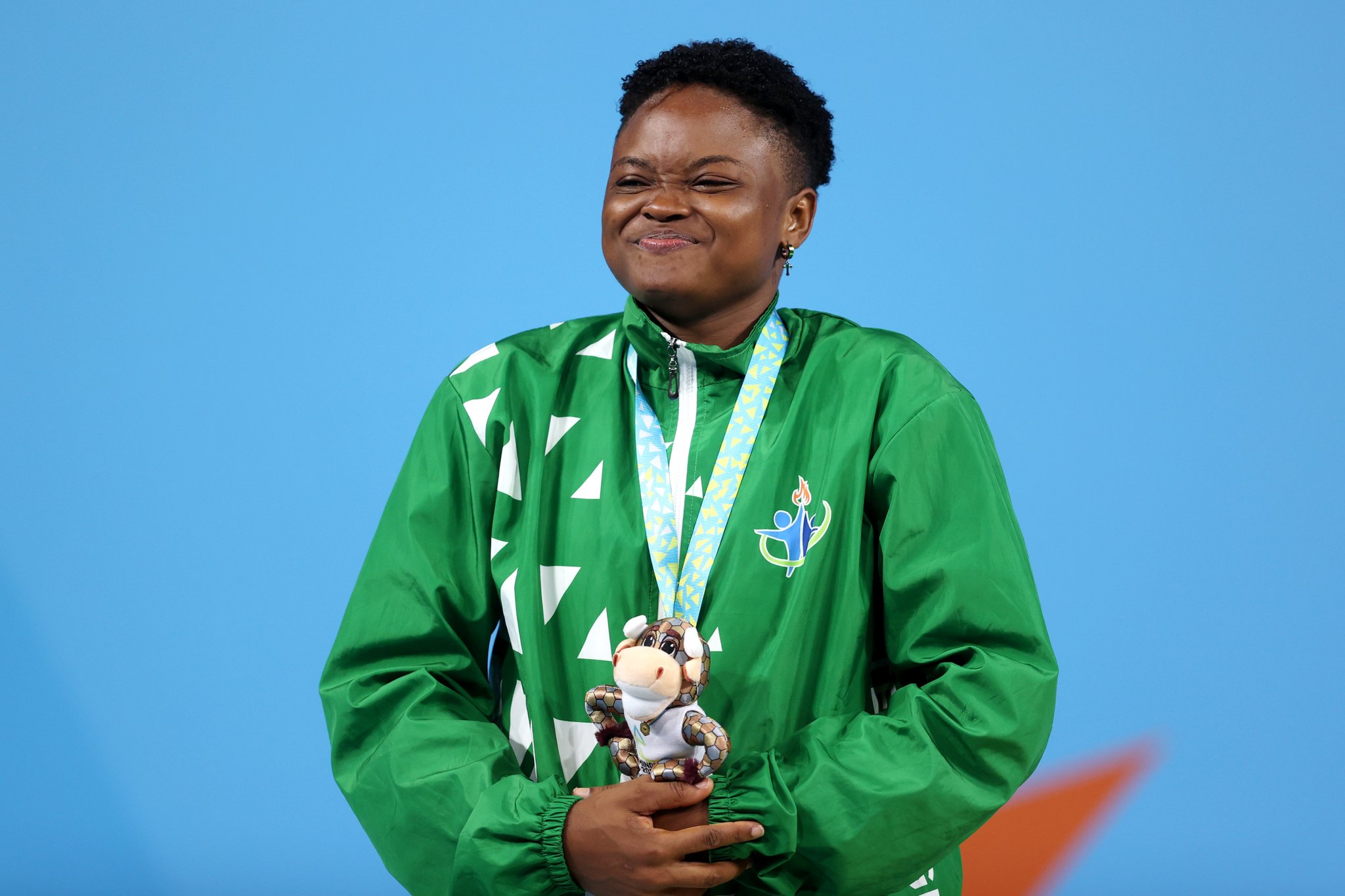 The 19-year-old weightlifter has given Nigeria her 5th medal at the games.
She won the medal in the 76kg women's weightlifting event at the tournament.
Liadi finished on the podium with a combined lift of 216 kg (Junior CWG record) in the women's 76 kg final.
Canada's Maya Laylor, who set a new Commonwealth Games record, grabbed gold with a lift of 128kg.
Nigeria, currently ranked ninth on the medals standings, had earlier won two gold and two bronze since the start of the games.