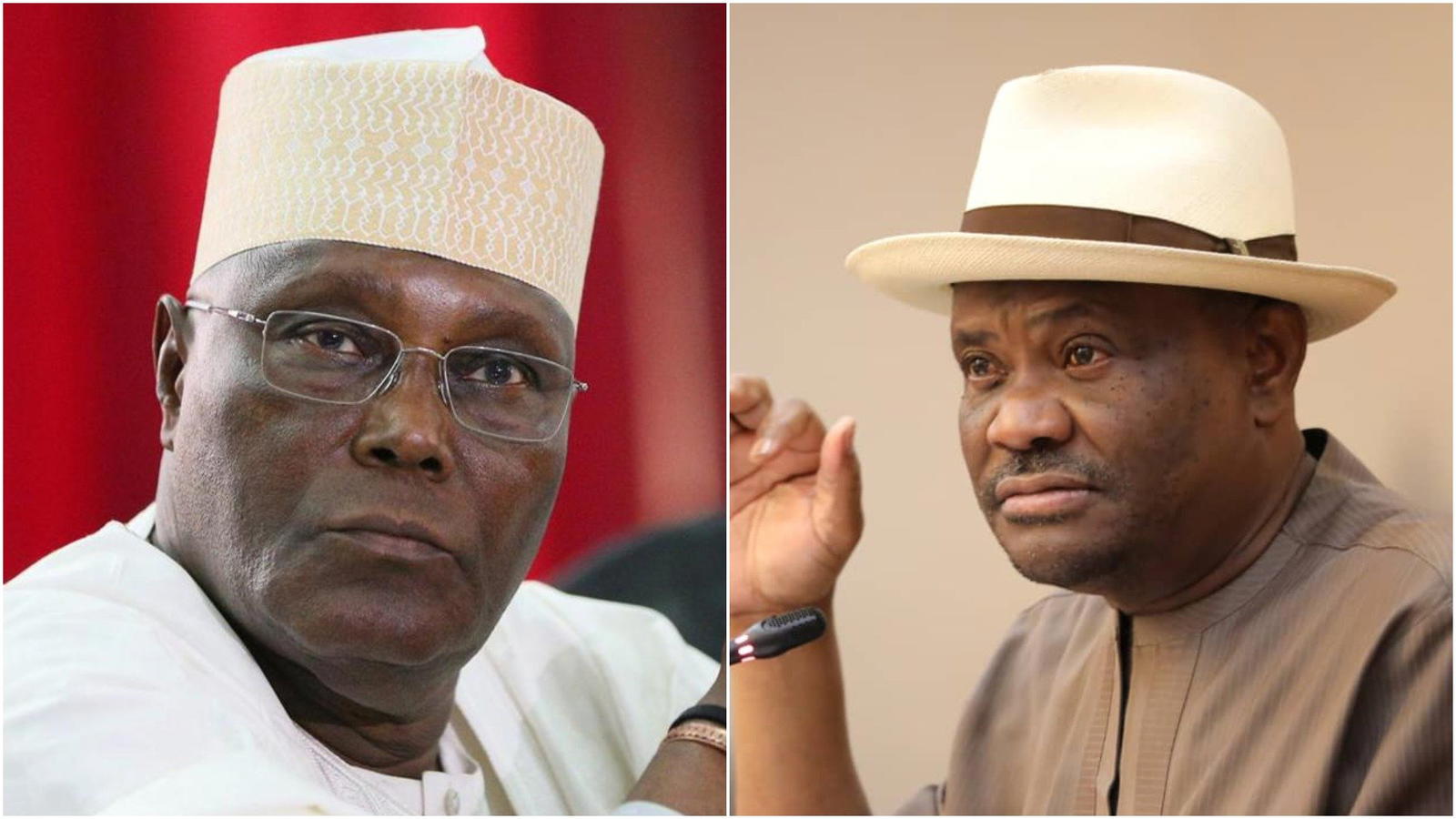 Responding to Atiku's claim that a committee has been set up to reach out to him, Wike said that both Atiku and the PDP National Chairman Iyorchia Ayu had not reached out to him after the party's presidential primary in May.
Wike, speaking at the Port Harcourt International Airport shortly after he arrives from Spain on Friday, said: "Assuming today, I'm not alive, obviously what they have said would be adopted as the truth. Look at his (Atiku) attack dogs, Sule Lamido, Babangida Aliyu, and Maina Waziri. Look at the statements they issued. Look at the insults they rained on me, but I never responded.
"And Nigerians will ask, you mean these things happened? So, it is important that as a person and for my future, and for those who rally around me to say, look, this is not fair. So, I will make sure that I will respond to them, line by line of the statements made by Alhaji Atiku Abubakar himself and his attack dogs," he promised.
He added: "Look at it; a presidential candidate who understands that he wants to win the election, and somebody who contested fiercely with him that has never raised any issue. I just kept calm, just minded my business, to see how my state can move forward.
"But every day, his people come up to attack me, to say one thing or the other. That's quite unreasonable and so I should let Nigerians know at the appropriate time; that will be after the commissioning of projects that we have lined up.
"We will say, 'look this is not correct so that posterity, history will be on our side that we have been able to keep the record straight. So, nobody should be in doubt whether I am going to speak on the issue of PDP, issues of the primaries, and other related matters.
"Nigerians will know what happened; Nigerians will know those who love this country; Nigerians will know what went behind. And that is to guarantee you I'm going to speak on that."