Claudio Raneiri Says He 'Wanted To Kill' Aboubakar Kamara
Fulham Manager, Claudio Raneiri has said he "wanted to kill" Aboubakar Kamara after the striker snatched the ball off designated penalty taker, Aleksandar Mitrovic and refused to give it back despite his manager telling him to do so. and subsequently lost the penalty.
Raneiri was understandably furious at the action and admitted he "wanted to kill" the player.
"He did not respect me, the club, team-mates and crowd. I spoke with him, it is not right," Ranieri told BBC Sport after the match.
It was Mitrovic  who still ensured the maximum points for the host after his last minute goal condemned Huddersfield to their fifth loss in as many games.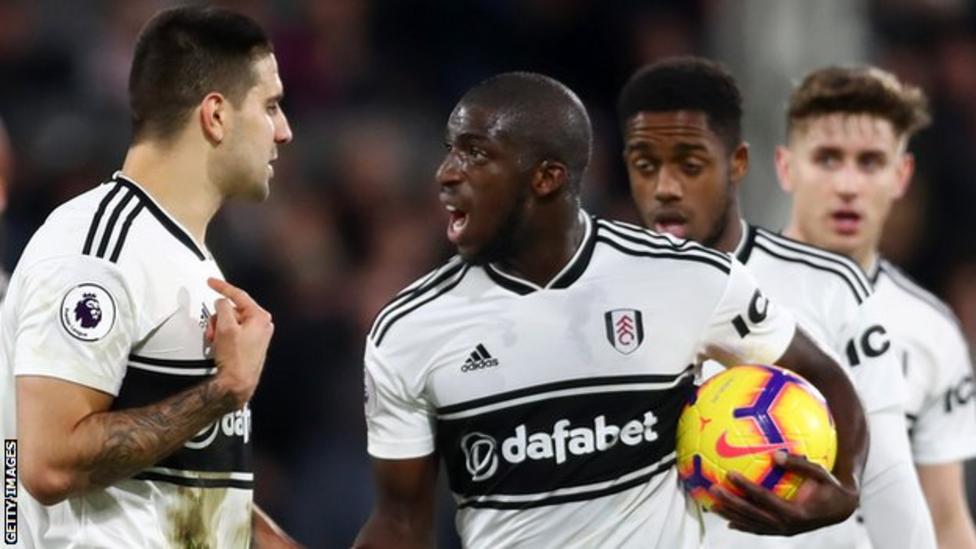 Mitrovic tried to play down the scenario and said it was something he had also done before.
"We had a small argument and I think it is my job for penalties. He did not think like this but I respect that. I have done the same in the past.
"I don't have a problem with this, he missed and that is part of football. He changed the game when he came on in the second half."
Ranieri  was not as forgiving though: "I said to Aboubakar Kamara to leave the ball to Aleksandar Mitrovic, he is the man who shoots the penalties. It is unbelievable what he did.
"I wanted to kill him. That is normal when one man takes a ball, only because he scored the last penalty (against Manchester United). It should be Mitrovic, that is it."
Leave a Comment