Blogger UnilagOlodo petitions Police after Twitter User accused him of Rape
Nigerian Blogger UnilagOlodo has petitioned the police after a Twitter user @udala__ accused him of rape.
The Twitter user had shared a long thread detailing the alleged rape, saying she had visited him to spend the night, and they had agreed beforehand that it was only a friendly visit.
But late at night, he made sexual advances, she wrote, which she rebuffed.
See her tweets below;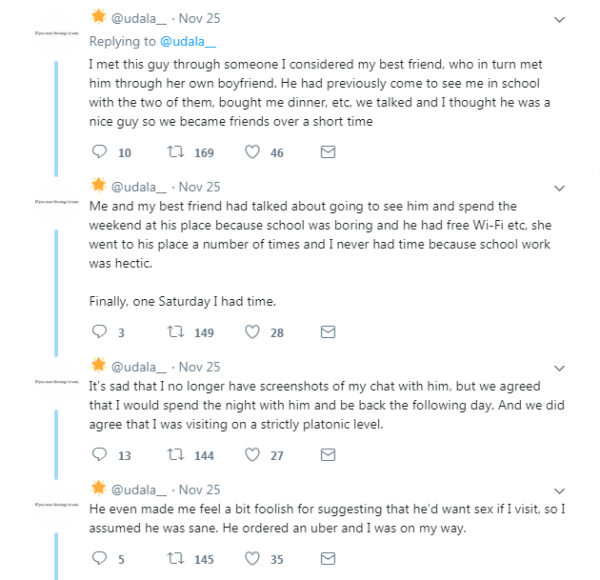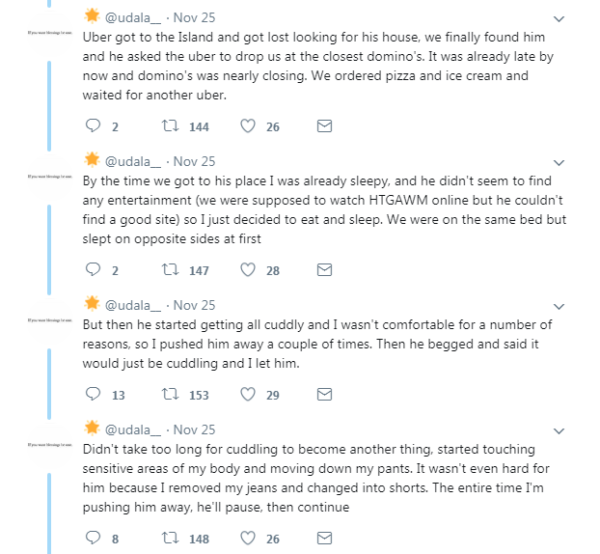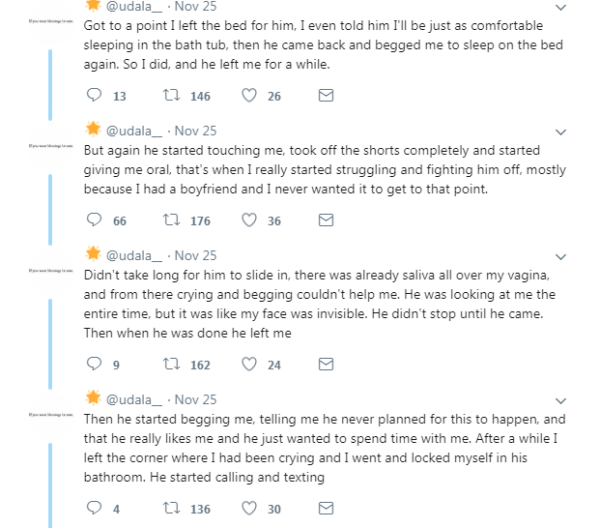 UnilagOlodo has, however, through his lawyers petitioned the police, claiming the allegation is a case of defamation.
He shared a copy of the petition on his Twitter page, writing:
The undue hardship I have faced in the past few days is unbearable. False allegations of sexual misconduct is now used as a weapon to destroy lives.

I have never faced so much hate and ridicule in my life. I am deeply traumatised and have lost my peace of mind and opportunities to earn a living off a business I have built with my sweat, tears and blood.

I will stop at nothing to establish my innocence. I refuse to apologise for a crime I did not commit. I have never raped anyone and I have always advocated against sexual crimes and misconduct.

My petition has been submitted to law enforcement authorities, and I believe that justice will be done at the end of the day.
See a copy of the petition below;
Leave a Comment