M.I sues American Rapper Nas
Rapper M.I and his label Chocolate City are suing to American artist Nasir Jones, better known as Nas for allegedly failing to deliver a verse they paid for.
In a lawsuit obtained by Pulse, Chocolate City claims, in 2013, the sum of $50,000 was paid to Nas and a co-defendant Ronnie Goodman to secure a verse from Nas on M.I's track "Man."
The track was to feature in M.I's album "Chairman," and Nas' verse was to contain the words, phrases and facts "M.I, Chocolate City, Nigeria, Queens, New York—NAS's hometown—, Mandela, Trayvon Martin, and the struggles of Africans and African Americans."
A verse dubbed the "possible verse" was sent to Chocolate City by the defendants, but did not contain any of the "agreed-upon names, phrases, and facts," nor did it contain anything to indicate it was a collaboration between Nas and M.I.
The verse was sent back, with the defendants agreeing to make the desired changes.
However, up until the present day, neither the edited verse nor the mastered recording has been sent to Chocolate City.
Chocolate City is demanding that the defendants pay to the sum of $1.1 million, with punitive damages and attorney's fees, for their refusal to refund the initial $50,000, their refusal to send an edited verse or master recording, and for losses and damages suffered.
See the lawsuit below: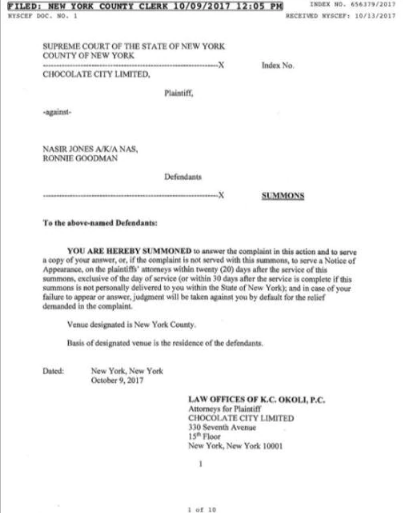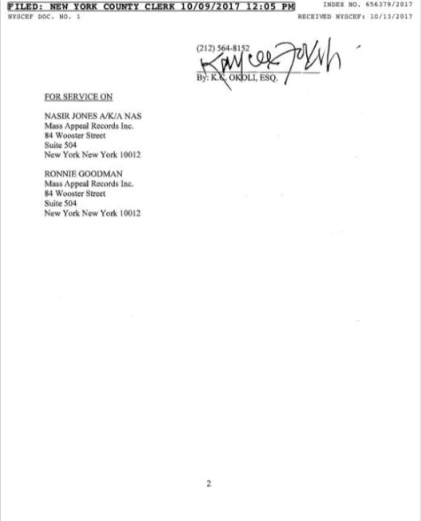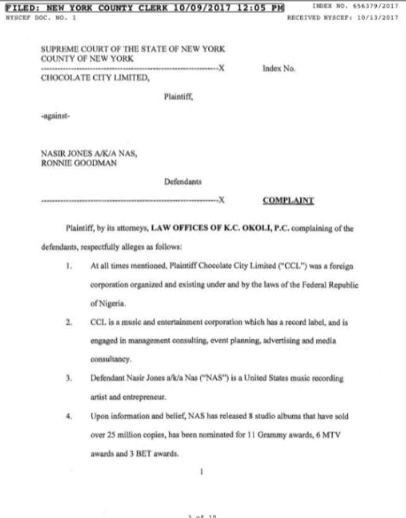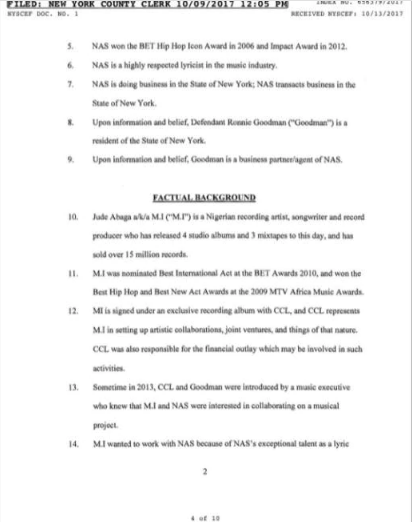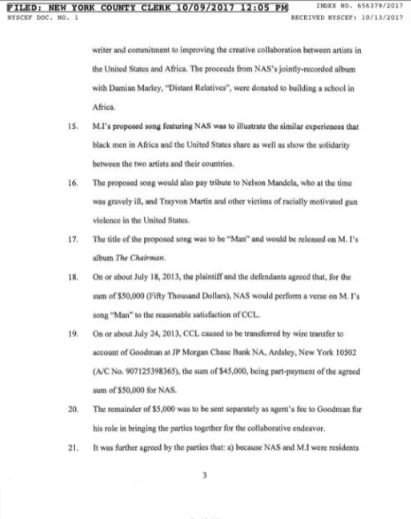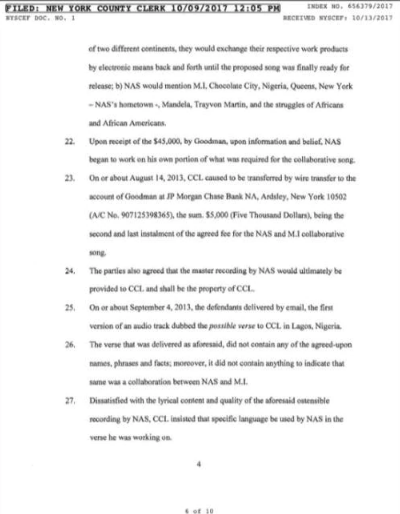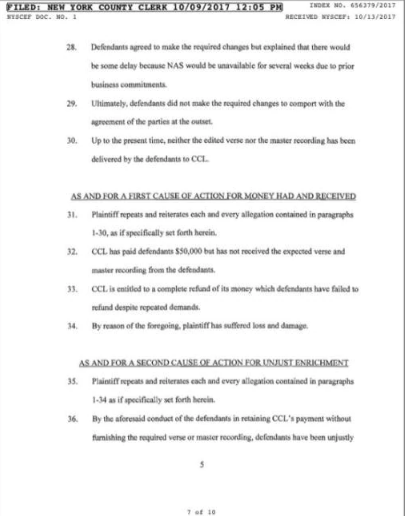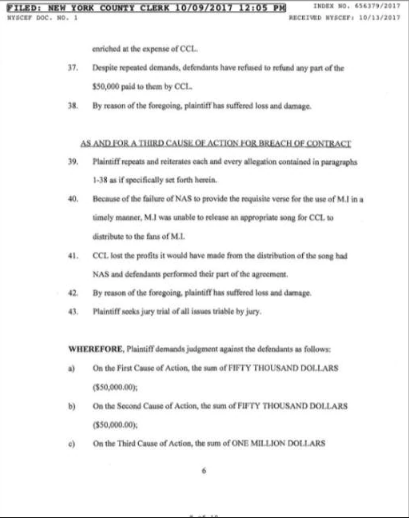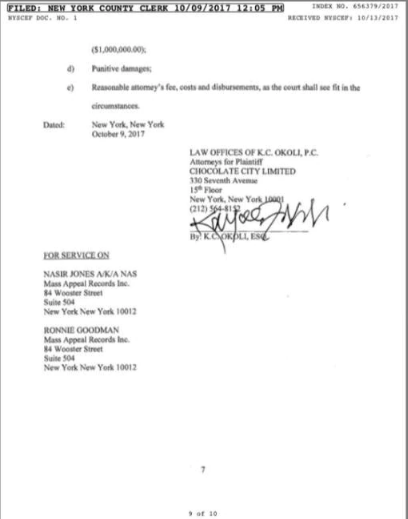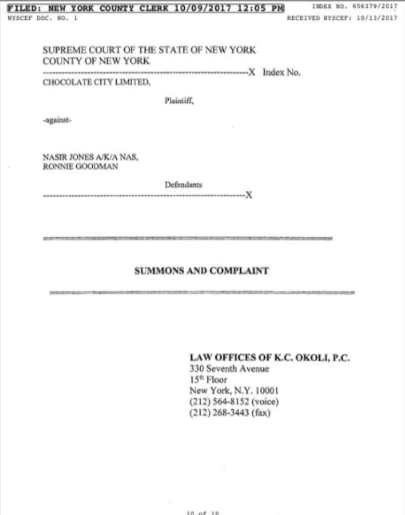 Leave a Comment