Donald Trump responds to People criticizing his decision to sack FBI Director
Earlier today, we reported that US President, Donald Trump had sacked the FBI Director, James Comey.
The decision made by President Trump has caused the dollar to slip on foreign exchange markets overnight and the US opposition party, The Democrats is having a field day criticizing Trump and his decisions.
Firing back at the Democrats via his official Twitter page, Trump asked why they were so concerned about Comey being fired when they requested for it in the first place. He insisted that the decision is the right one and they would all be thanking him in due course.
See Tweets Below;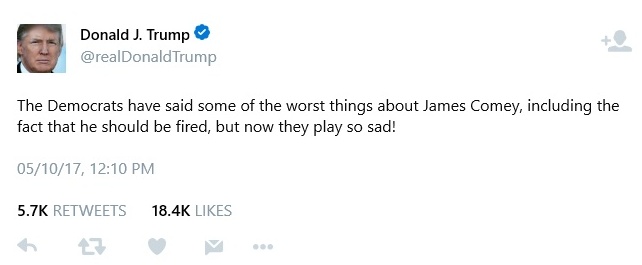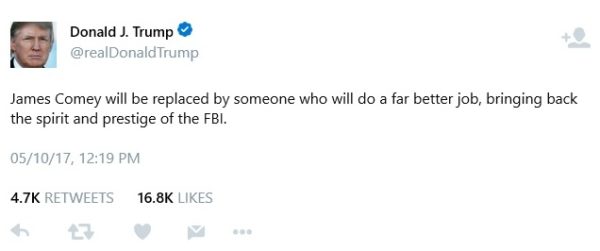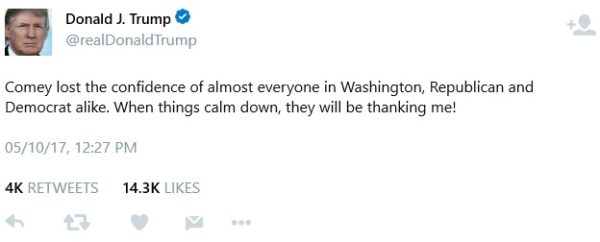 Leave a Comment