Beyoncé and Jay Z put in $120M bid for Bel Air mansion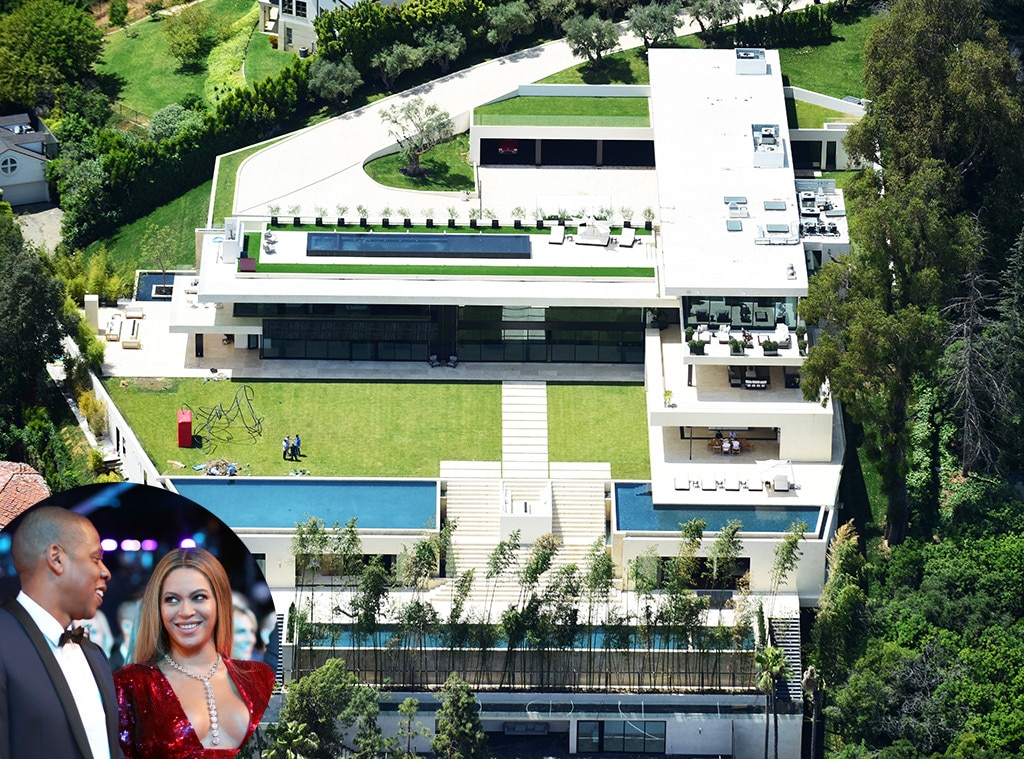 As Beyonce and her husband, Jay Z prepares to welcome their twins, report has it that the couple are eyeing a jaw-dropping masion in Bel Air.
The couple are planning to move their family to Los Angeles from New York in search of more privacy.
According to Page Six, reports the pregnant singer and her rapper hubby have put in a $120 million bid for a stunning hilltop Bel Air mansion that boasts four pools, eight bedrooms and even bulletproof windows.
The place, which is being sold off-market for an asking price of $135 million, has just been completely remodeled from the ground up, and also boasts 11 bathrooms, a media room, space for a recording studio, a garage that can fit 15 cars, separate staff quarters and a big spa with a hot tub, sauna and steam room.
The hilltop location offers extra privacy, along with the woven metal security gates. It also offers sweeping views of Los Angeles.
Famous residents of East Gate Bel Air include Salma Hayek, Tom Jones and Michael Eisner.
Jay and Bey have been looking to buy an LA pad for years. In 2014, they were interested in a home built by Bruce Makowsky, but Minecraft billionaire Markus Persson beat them to it, paying $70 million. Then there was the Beverly Hills mansion that Tom Ford reportedly outbid them on. Since then, they've only rented mansions in LA.
But the couple is anxious to get settled in a new home since the twins are likely to arrive in June. They've also been checking out private kindergartens in the area for their daughter, Blue Ivy, 5.
Leave a Comment