Nigeria Suicide Hotlines- Please Save And Share,You Just Might Save A Life
Following the increasing rate of suicide attempts in Nigeria, these Lines have been opened to help the depressed and suicidal amongst us. kindly save and share, you may be saving a life.
It will be recalled that there has been a case of suicide and another attempt in the last one week. A medical doctor, Allwell Orji jumped off third mainland bridge into the lagoon, on march 19, 2017.  A woman was yesterday rescued from suicide on same bridge, read story HERE.
See numbers: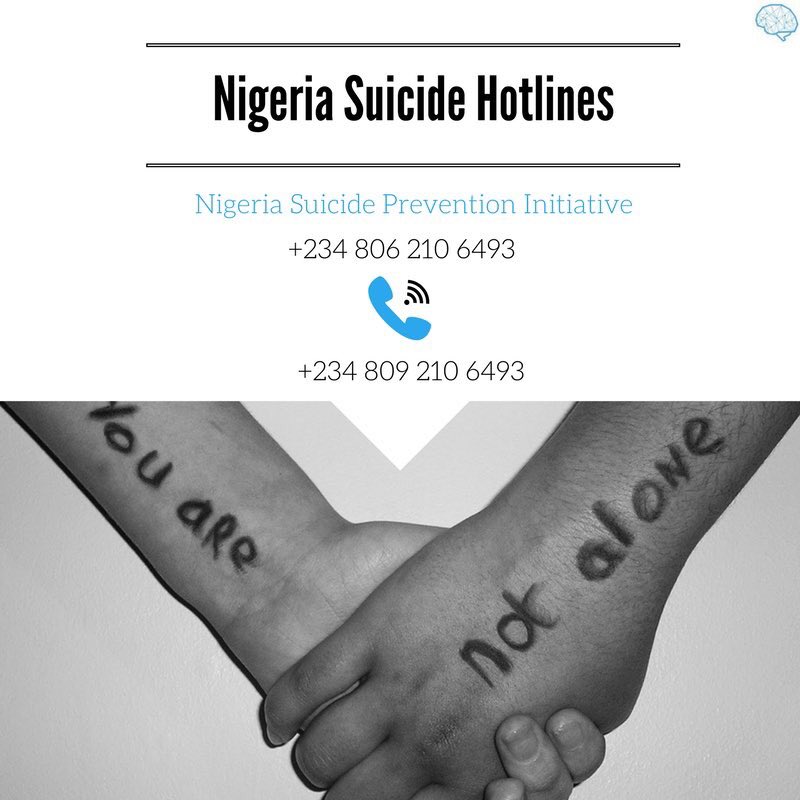 Leave a Comment