Ghana president, Nana Akufo-Addo appoints 110 ministers into his cabinet
Ghana President, Nana Akufo-Addo may have just set a record for the largest government, at least in his country. The president who was elected in December, has appointed 110 ministers into his cabinet. This act has been followed by a lot of criticism,  especially from the nation's opposition party.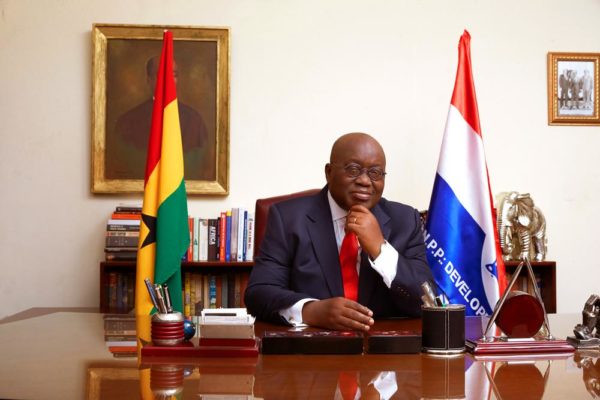 "We're confronted with an elephant size of government and Akufo-Addo has proven that he's a politician rather than a president," said Haruna Iddrisu, leader of the opposition National Democratic Congress (NDC) in Parliament.
Akufo-Addo said in his manifesto he will fix economic problems and fight corruption. He affirmed that to do that, these appointments were necessary.
"I'm aware that people are concerned about what they see as maybe the cost of this large government," Akufo-Addo admitted in an interview on national television.
It is a necessary investment to make for the rapid transformation of this country. Ministers are coming to work, it's not going to be a holiday." he said
For a nation with just about  27million people many have called it an oversized government.
Government spokesman Nana Akomea said criticism would stop if the government delivers on its ambitious agenda.
Leave a Comment