OSG Recap 2016: Olajumoke Orisaguna's story that shook the world
This may well be one of the most inspiring stories of 2016.
An Agege bread hawker, Olajumoke Orisaguna, who photo-bombed Nigerian-British rapper Tinie Tempah during a photo shoot by singer and photographer TY Bello in Lagos State in February of this year, is now a model just as she made the front page of ThisDay Style Cover.
Realizing the potentials in the bread seller, TY Bello went off in search of Olajumoke, who was busy minding her own business when she was accidentally caught in the camera shoot.
This were the first words TY Bello said about the 27-year-old mother of two.
"BEATIFULX : WHO IS SHE.Everyone has been asking if this lady is a model.. It was just perfect coincidence … She just happened to be walking by while I photographed. It happened so fast .She definitely SHOULD be a model. .. I'm happy to help her build a portfolio if she's interested. She's so beautiful and photographed so well. I'll find a way to track her down somehow. You guys can also help #lagos #doesanyonerecognizeher #okunorentwins #tinietempah @thisdaystyle #lagos #phaseone,".
A few days later, She wrote: "So I found her …our beauty from the @tiniegram shoot and boy have I got a fantastic story to share with you all.
Right here is an amazing 27yr old mother of two, Jumoke Sunday with an incredible life story .I called on three amazing artists @bimpeonakoya for beautiful makeup .. @zubbydefinition for hair and @emaedosio to make a short documentary about her .. Every one gave a yes !on the spot . They were all at the studio within an hour and we had the most amazing shoot with her. I've also spoken to a few people about the best way to help move her forward and reunite her with her family . … The process has already begone and I'll figure out the best way to have anyone who wants to be part of the journey .Meeting and photographing her has inspired us all and we can't wait for the good that will come to her from all of this to unfold . She doesn't speak English well but here ,she was explaining how she found us . I had sent an assistant , as many of you advised ,to leave a message with the people in the area where we photographed her… So here she is .. #Olajumoke #tybellophotography #findingjumoke #thebeginning".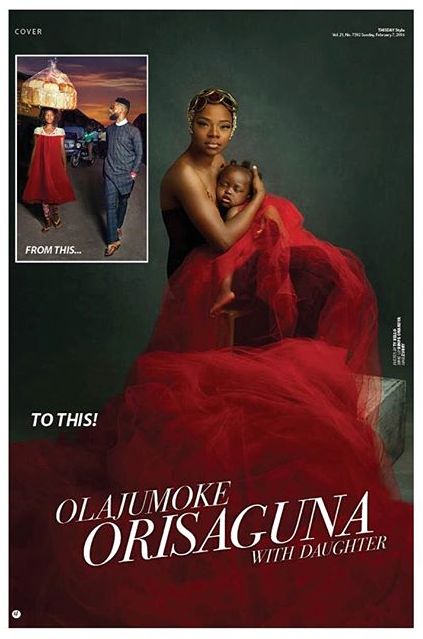 Leave a Comment