Vardy: I hate Arsenal's style of Football
Leicester announced on Thursday that the England forward has agreed a new four-year deal at the club, which he will sign once he is back from Euro 2016.
Arsenal triggered a release clause in Vardy's contract earlier this month, but Arsene Wenger admitted at the weekend the transfer was dead.
It is understood that Vardy's decision was based on his belief that his game would not suit Arsenal's possession-hungry style of football having flourished under the counter-attacking style of Claudio Ranieri's side last season.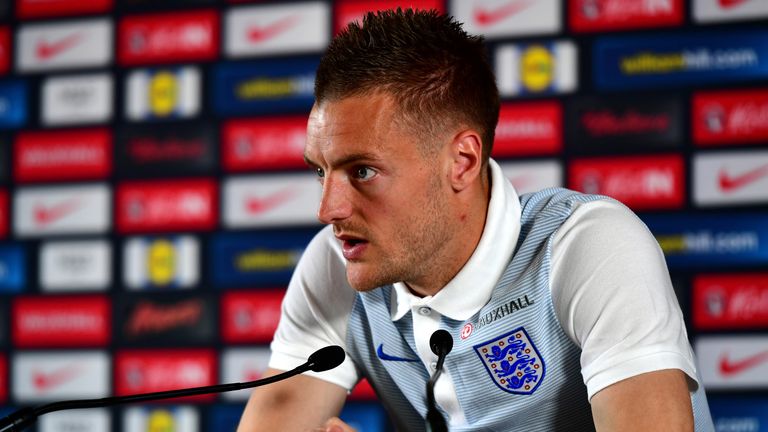 The 29-year-old was also swayed by his belief that Leicester have something special as a squad and can not only mount a solid defense of their Premier League title, but make an impact on the Champions League.
Vardy was also not given guarantees by Wenger that he would not be played out of position at the Emirates.
Arsenal boss Arsene Wenger wishes Leicester's Jamie Vardy 'good luck'
Vardy is understood to have met his agent after England's draw with Slovakia on Monday evening, with the decision to announce his new contract designed to remove any more uncertainty and difficult questions while on England duty in France.
The FA was fully informed of events via Leicester and Roy Hodgson and the FA knew of his decision before it was announced publicly.
Leave a Comment