Rihanna Covers BRITISH GQ Cover December 2013 Edition
Go Riri!!!..
Rihanna's rocked many-a-magazine covers through the years.  But never one where she's overrun by snakes!
For the December issue, which doubles as GQ's 25th anniversary cover, Rihanna teamed up with famed art director Damien Hirst to embark on an art project like we've never seen.
Riri is rocking a bed of snakes on her head, with a huge python (or python-like) snake wrapped around her neck Britney Spears style. Oh, and she's going totally nude to show off her beneath-the-boob tattoo.
Tell us what you think about this shoot.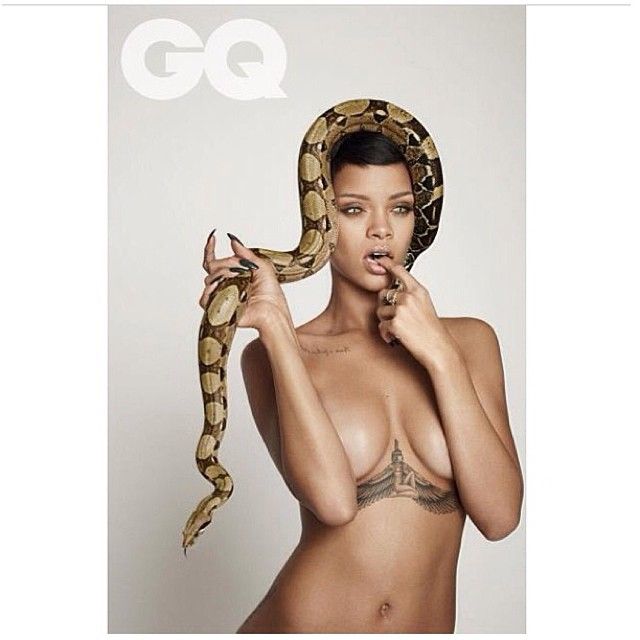 Leave a Comment