Monica Brown Is Pregnant, Shows Off Baby Bump!
Monica and her husband of two years, Phoenix Suns baller Shannon Brown, are indeed expecting!
Her baby bump required no confirmation with words, she confirmed her pregnancy with a simple pic.
The "Everything To Me" singer posted the  image before hitting the stage in Chattanooga, TN.  And her baby bump is clearly visible through her blue Roberto Cavalli maxi dress.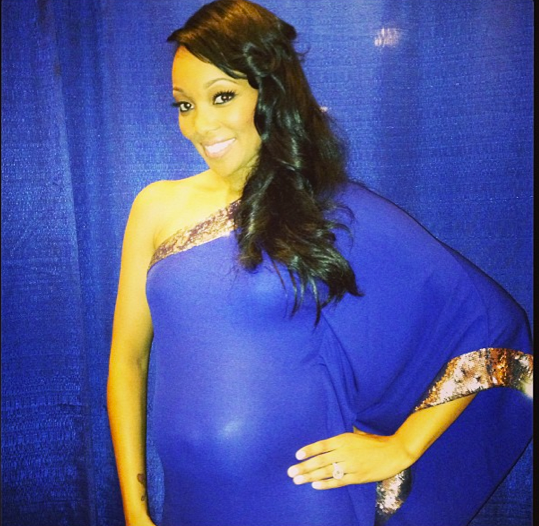 Leave a Comment