See she was ARRESTED…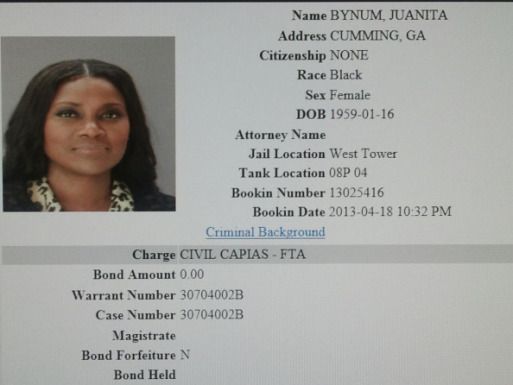 Yep!  Juanita Bynum has been jailed after an arrest in Georgia.  It was all right before she was about to take the "pulpit"…at a hotel…to preach!  Her sister allegedly ended up preaching instead.
Supposedly, a promoter named Al Washington filed a civil case against her.  And clearly he got tipped off she was making her way to the area and had her arrested.  Obnoxious Tv reports:
Al Washington says he paid Juanita Bynum $100,000 advance to start in a stage play that she never did. Word is he sued her and won. Juanita allegedly was to make payments that have been missed along with a court appearance to explain, and a warrant was issued.
Leave a Comment