Video: President Obama's Full 2013 Inauguration Speech + Photos Of The First Family
It was a big day for the Obamas as they stepped out looking like the quintessenal First Family as President Obama was sworn in for his second term.
President Barack Obama saluted  his role model Abe Lincoln, by using both of their bibles for his swearing in. And First Lady Michelle and daughters Sasha & Malia were right by his side.
Mrs. Obama added on from her look this morning that she wore to church by embellishing her Thom Browne menswear inspired coat with a J.Crew belt. She changed into Reed Krakoff boots and added pops of color with her purple J.Crew gloves and earrings designed by Cathy Waterman.
At the end of the Inaugural festivities, the outfit and accompanying accessories will go to the National Archives.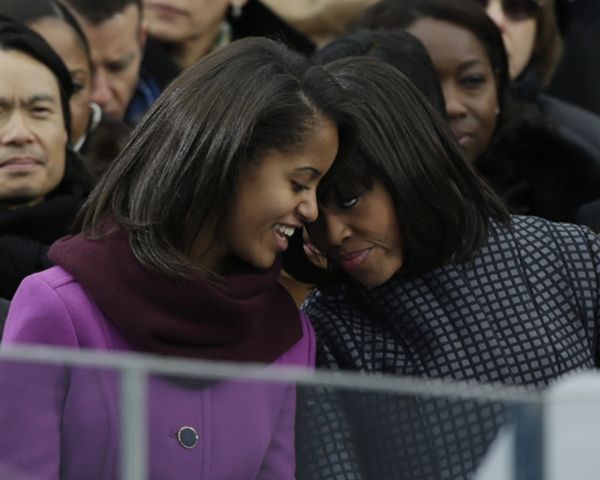 Watch the Inaugural Speech here
Leave a Comment