Beyonce Belts Out Flawless Performance Of The National Anthem At 2013 Inauguration
Beyonce Knowles just experienced one of her ultimate career highs as she belted out the National Anthem at President Barack Obama's second Inauguration this afternoon.  We've got pics of the Hollywood glam star and hubbyJay-Z's grand entrance at the Capitol.
Beyonce entered the US Capitol steps looking gorgeous in a long black Emilio Pucci gown embellished with black velvet embroidery and chiffon, a Dior fur coat and gorgeous emerald earrings with a matching emerald ring both by Lorraine Schwartz: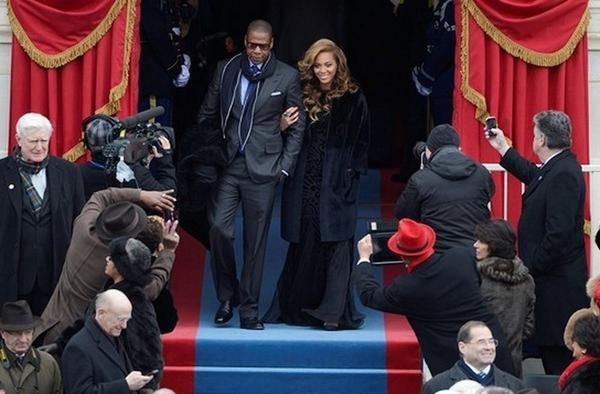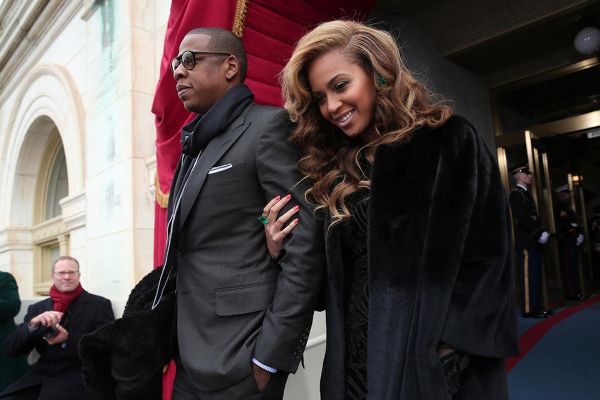 And Mr. Carter looked pretty fly himself in a white piping blue scarf and a tailored grey Tom Ford suit.
Beyonce took the Inaugural podium to sing the National Anthem after the President's speech.  And even after having to rip out her earpiece due to sound issues, she still gave a flawless performance.  Check it below: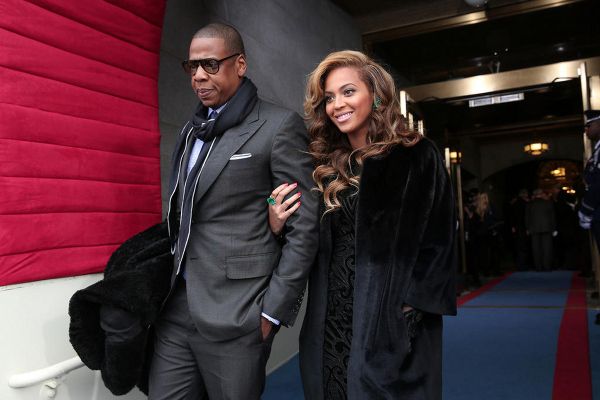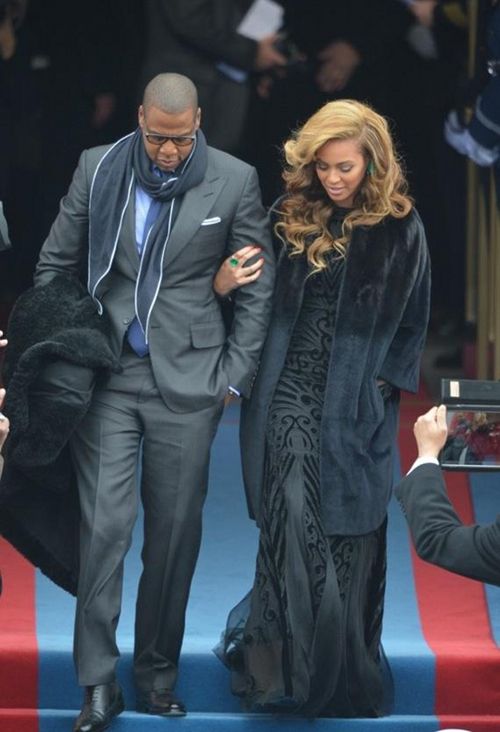 Watch the video of her performance here:
Leave a Comment