What a time to be alive! Drake definitely kicked one major item off his bucket list at the Billboard Music Awards show, Sunday night. The music star who king of the night,taking home 13 awards, met the legendary Celine Dion.
The Canadian musicians had a magical moment backstage at the Billboard Music Awards. The record breaking artist was completely humbled when he met the legendary singer, Celine Dion, he bowed.
That night, Dion performed the "Titanic" hit "My Heart Will Go On" to mark the film's 20th anniversary during the show.
See photo: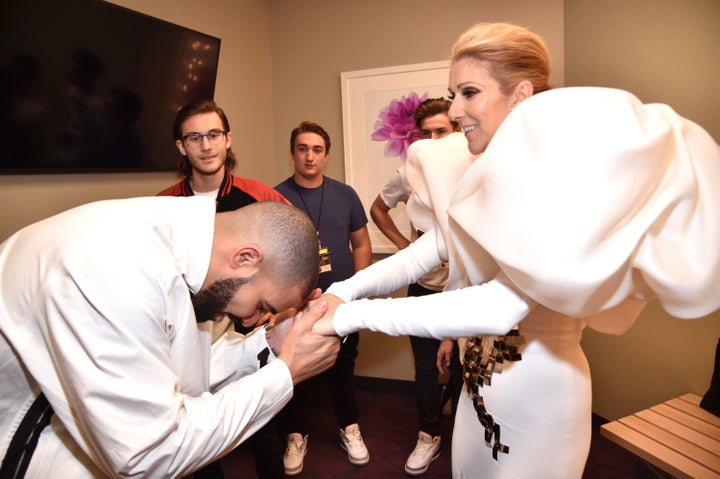 Drake then told Dion, in footage of their encounter that surfaced online, "You're very iconic."
"It's very nice to meet you!" Dion responded.
"I'm a year away from a Céline tat," Drake added, demonstrating where he would possibly tattoo some Céline-inspired ink.
Photo credit: KEVIN MAZUR/BBMA2017 VIA GETTY IMAGE