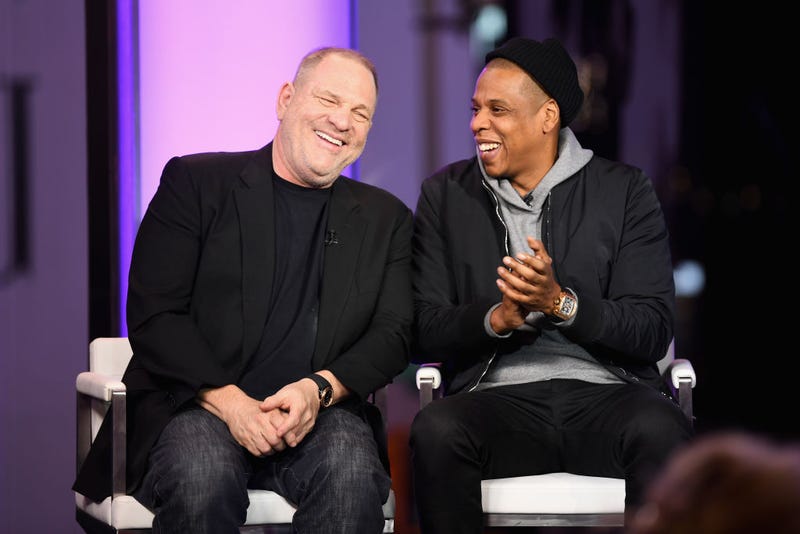 The rap Jay Z is partnering with the Weinstein Company to produce a feature film and documentary series about the killing of Trayvon Martin, the teen whose death in 2012 set off nationwide protests.
Trayvon Martin's life and the controversy sparked by his untimely death will be commemorated in two upcoming projects by Jay Z and the Weinstein Company.
The six-part miniseries will delve into Trayvon's life before and after he was killed by George Zimmerman. The projects will be based on two books: Suspicion Nation: The Inside Story of the Trayvon Martin Injustice and Why We Continue to Repeat It by Lisa Bloom and Rest in Power: The Enduring Life of Trayvon Martin, which was written by Trayvon's parents.
Variety reports that Weinstein Company execs Harvey Weinstein and David Glasser had a "marathon meeting" last month with Jay Z and Martin's parents, who were most concerned with seeing their son's life honored.
A time for the release of either project has yet to be shared.