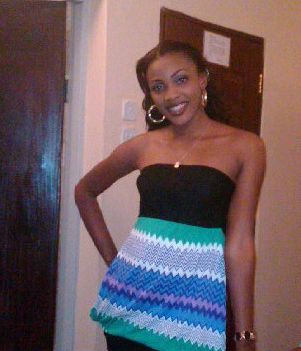 Two men, Okwuoma Nwabufo and Olisaeloka Ezikiel who were charged with the murder of Cynthia Osokogu in 2012 have been sentenced to death by hanging.
Channel News reports that Justice Olabisi Akintade of the Lagos State High Court in Igbosere found Ezekiel Eloka and Okwuoma  Nwabufo guilty of Cynthia's murder.They were also found guilty of conspiracy and stealing.
They had allegedly lured Cynthia from Nasarawa, where she was undergoing her postgraduate program, to Lagos where they drugged, robbed and killed her at Cosmilla Hotel, Lakeview Estate, Festac Town on July 22, 2012.
Cynthia's corpse was discovered in a Lagos morgue a month after she was declared missing by her family.
In sentencing the convicts, the judge said "Both of you should be hanged till you are dead. May the Lord have mercy on your souls."
The pharmacist, Orji Osita, who was arraigned for recklessness and negligence for selling prescription drugs to Ezekiel and Echezona, was discharged.